Épisode #4 – Ethical Guidelines: What rules for triage in intensive care units?
This mini-series aims at providing legal guidance and recommendations to Swiss organizations during the uncertainty relating to the spread of the new coronavirus and the recent decisions from the Swiss authorities. This episode discusses how to define and use ethical principles for triage in intensive care units in the event of bottlenecks and lack of resources in hospitals.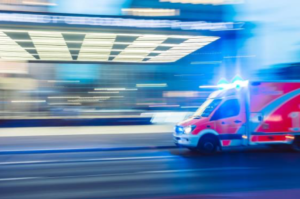 We are facing dark historic days. Healthcare professionals (HCPs) are experiencing time trial to provide treatment to all patients with or without coronavirus-related respiratory disorders and save as many lives as possible. Where healthcare institutions lack of resources, which may happen under critical circumstances, hospitals may implement care rationing measures. With Covid-19, some patients are experiencing a "bad flu". However, for the most vulnerable population, ventilators are needed in order to recover. The reality shows that this coronavirus pandemic is not sparing, especially for patients with risk factors. In the event hospitals are overloaded, have lack of equipment, of beds or staff, questions on triage criteria for admitting patients to intensive care units (ICU) arise in case of bottleneck and in case not all patients can be treated. Which patients should be selected and prioritized and according to which criteria? The Swiss Academy of Medical Sciences (SAMS) and the Swiss Society of Intensive Care Medicine (SSMI) have updated their joint guidelines called "Covid-​19 pandemic: guidelines for triage in intensive care units". In this 4th episode of our legal mini-series related to coronavirus, we discuss some basic legal rules and medico-ethical criteria for triage in ICUs.